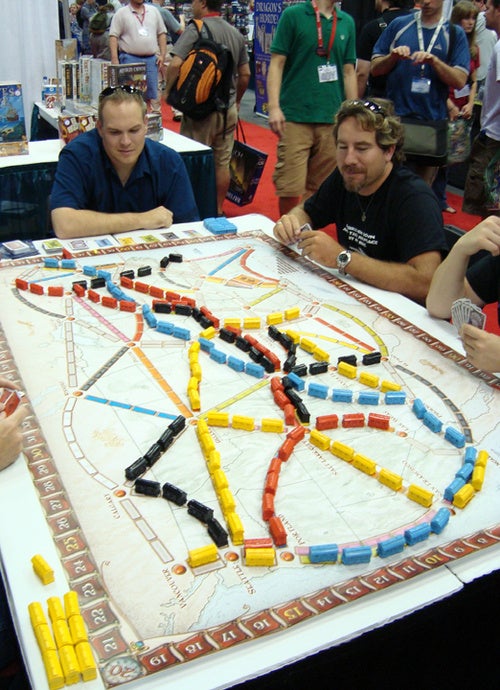 This week our main #BoardGameHour topic is all about "Pimping" your board games. By this we mean upgrading the components, making now box inserts, making massive versions etc.
Our side topic is about adult themes.. The first question in this section is not about baord games but I think you will see why I ask it
Hope you enjoy these questions and the discussions they create.
Monday 14th March 2016 questions are:
| | |
| --- | --- |
| Q1: | Do you feel the quality of board game components is getting better? |
| Q2: | What games do you love but wish the components where better? |
| Q3: | Do you find box inserts do there job well most of the time? Give examples |
| Q4: | Have you "pimped" (upgraded) any of your games components? |
| Q5: | What resources do you find most useful when "pimping" your games? |
| Q6: | For you is worth the investment to "pimp" a game you love? Why? |
| Q7: | Are there any games you would like to have better artwork? |
| Q8: | What tips would you give to someone who wanted to "pimp" a game? |
| Q9: | Are there any games in your collection that you now want to "pimp"? |
| Q10: | Side Topic: Adult themes! Do you watch films / TV / Read anything that are for adults only? |
| Q11: | Do you own any games with themes you feel are not suitable for under 18's? Why? |
| Q12: | Would you be interested in games with adult themes if they where done well? Why? |



Making #boardgamehour easier!
To make this live Twitter discussion easier, I have made a room on Nurph.com which we can all use. All you have to do is make sure you are logged into Twitter then go to
http://nurph.com/BoardGameHour/chats
and log in, using your Twitter account. You don't have to use this, everything will be the same as normal, but if you do us Nurph, it acts like a chat room for twitter and add the Hashtag automatically :0)
For one hour every week, it's time to talk nothing but board games. #boardgamehour happens across the western world Every Monday - start times are:
11am (L.A)
2pm (New York)
7pm (UK)
8pm (Germany)